Have your questions answered on a FREE consultation call
How to get a website that improves the way you do business
Without unforeseen delays or having to become an expert yourself just to get it done right
Cordell Brewer worked as an engineer and studied business before becoming an entrepreneur and discovering the internet in 2004.
His studio has found solutions and built websites for hundreds of small to medium businesses and start-ups over the last 6 years.
Get the lay of the land and understand the 4 Big misconceptions about the internet that could cost you years of your life and a lot of unnecessary expense in this short video.
I'd like to send you some follow-up emails. I won't Spam you and I will keep your email safe.
"Cordell and the Creative Engineering Studio get my highest recommendation when it comes to web design, brand, illustration, account services and management.
He's been a key contributor to what Swift Momentums brand has become. I can't thank him and the team enough.
They're always available, always accommodating and always bring incredible ideas and delivery to us. Thank you!"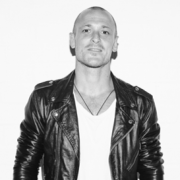 David Sarembock 
Director at Swift Momentum Recruitment
"Rarely is it possible to find a web developer who is patient, attentive and understanding of the clients needs and does their best to meet the brief – tailored to the client. 
With technology's constant advancements, it is so reassuring to have a developer on board to advise and handle your web upgrade. And who is so concerned with delivering exactly what you are looking for. Thank you!"
Kim Grant
Media Marketing Consultant and Brand Manager at KO Media
"When I approached Creative Engineering Studio to re-design our website I was hopeful that we could reach more people. Cordell exceeded my expectations! 
He was able to identify problem areas on our website and come up with innovative ideas to make changes. I was blown away by his ability to understand the key messages we wanted to put across so quickly. 
The telephone does not stop ringing with enquiries. Our Johannesburg Academy is busier than ever and growing exponentially."
Ilana Gerschlowitz
Director at The Star Academy
Copyright © 2020 – Cordell Brewer | Creative Engineering Studio